View MEC Benefit Overview packet here.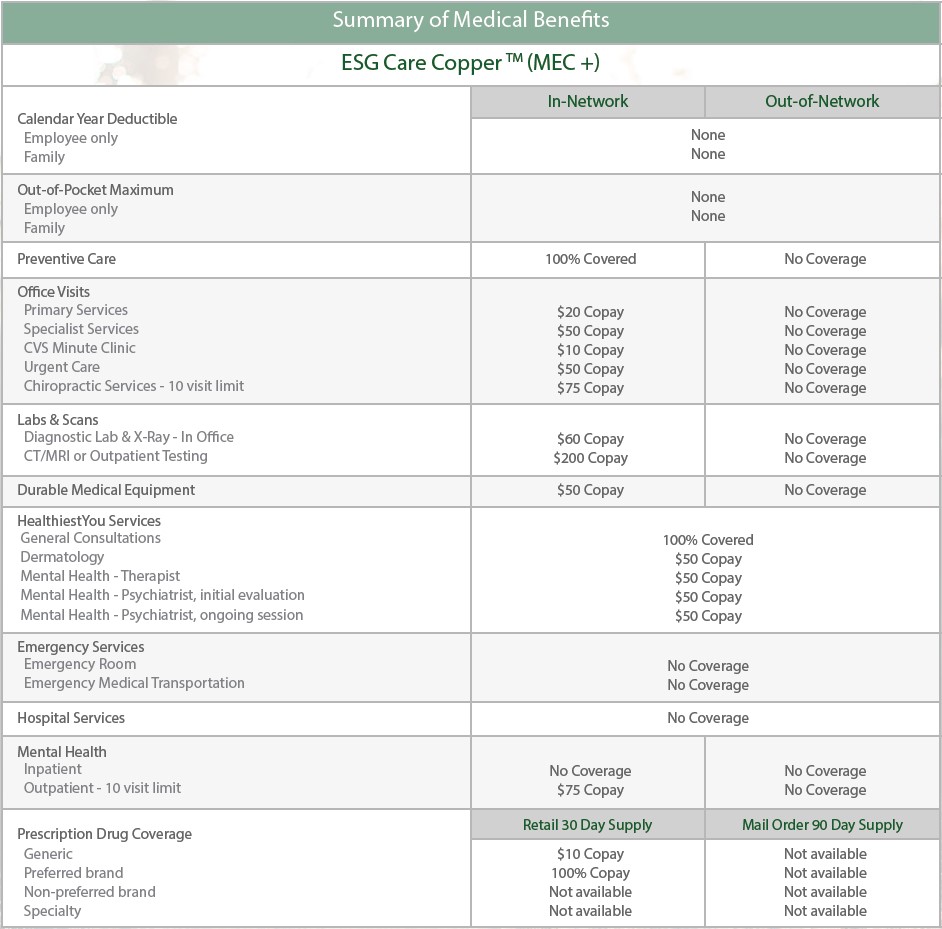 Weekly Rates
Employee Only: $27
Employee + Child(ren): $39
Employee + Spouse: $41
Family: $66

NOTES: This serves as a summary of your benefit plan only. Please refer to your Summary Plan Description for actual coverage, limitation, and exclusion provisions.
If any Employer Solutions Group employee's spouse has employer sponsored group medical insurance coverage available to him/her through their employer, the spouse will no longer qualify for Employer Solutions Group medical coverage effective January 1, 2020.
* After deductible
** Covered as in-network in true-emergency